OUR TRAINING CENTER
The Experience Center in Visé gives you the best opportunity to be trained under the best conditions. It has full-size training modules for the installation of glass mineral wool products directly from the plant, which is just a few steps away. These training courses are given by experts in the field.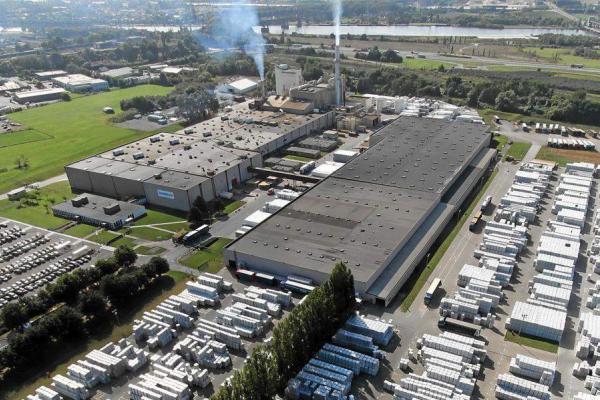 THE VISÉ FACTORY
Since 2012, the Visé factory still holds the title of the largest glass wool production unit in Europe. It is at the heart of this factory that the Experience Center has decided to set up its training center. Nowadays, the Visé factory consists of 4 production lines, a production capacity of 120,000 tons of glass wool per year and a distribution chain in several countries such as the Benelux, France, Germany and North Africa.
A COMMITMENT TO THE ENVIRONMENT AND QUALITY
In order to respect the environment, Knauf Insulation has put in place several measures. No less than 5,900 photovoltaic panels have been installed. The factory has also committed to a responsible and sustainable manufacturing process according to new environmental and technical standards. This has enabled the amount of recycled material in the manufacturing process to be increased, with up to 80% recycled glass, while reducing energy consumption, waste and CO2 emissions. 
Knauf Insulation is currently the only company that holds all 4 ISO certifications for all its production factories: ISO 9001 (Quality Management), ISO 14001 (Environmental Management), ISO 50001 (Energy Management) and OHSAS 18001 (Occupational Health & Safety Management). These certifications ensure that the company fully embraces all its environmental responsibilities and those of the people living near its facilities. 
To take its commitment even further, Knauf Insulation has launched its new sustainability strategy For A Better World. It focuses on 4 key objectives: Better Buildings, Circular Economy, People First and Zero Carbon.
THE EXPERIENCE CENTRE IS LOCATED IN VISÉ NEAR LIÈGE
It is at a strategic point and only a few minutes away from the Dutch, German and French borders.
Visé Experience Center (Belgium)
Rue de Maestricht 95
4600 Visé
Belgium
DISCOVER OUR TRAINING CENTER
The Experience Center does not currently offer a defined training package. However, we can organise training courses according to your needs.